TL;DR – Adrenalan is a product-agnostic, business-focused, information security and data privacy idea-to-reality consultancy and advisory. We deliver successful outcomes and satisfied clients.
What does Adrenalan do?
Adrenalan is an idea-to-reality consultancy.
We have experience in all phases and all types of project work, from determining the key business questions, answering them and then ensuring architecture, design, testing/QA and delivery teams actually implement those solutions to the business needs.
Put another way, Adrenalan Defines, Aligns, Accelerates and Assures based on your business outcomes in your information security and infrastructure projects.

We are product agnostic and work with the suppliers and people you already use, and help you find the best additions when you need them.
With whom does Adrenalan work?
Adrenalan Consultants are often positioned as the key stakeholders' advocate on a project, whether we're working directly for the end customer, or through a partner. The best way for all parties involved in a project (end customer, suppliers, system integrators) to 'win' is that a project delivers the business outcomes the end customer needs. That is why Adrenalan exists.
Adrenalan works all around Australia, Asia and for pretty much anywhere our local and global clients need us. Drop us a line if you have any questions.
When is the best time to engage?
The best time to engage Adrenalan is when you're having an idea or a problem that could transform your business. We can bring a fresh set of perspectives to help turn the right question into the right idea and then into the right answer.
We have different engagement models, from a light touch, quick turn-around workshops, to longer term engagements throughout a project lifecycle. These workshops can help create your project's requirements and track them, build out your architecture capability and provide direction and leadership to your suppliers.
Adrenalan can also provide you with an advisory relationship to support your business in both the short and longer terms.
Every organisation is different, so please get in touch - we tailor each engagement specifically to our client's needs. Some examples of services we provide are below.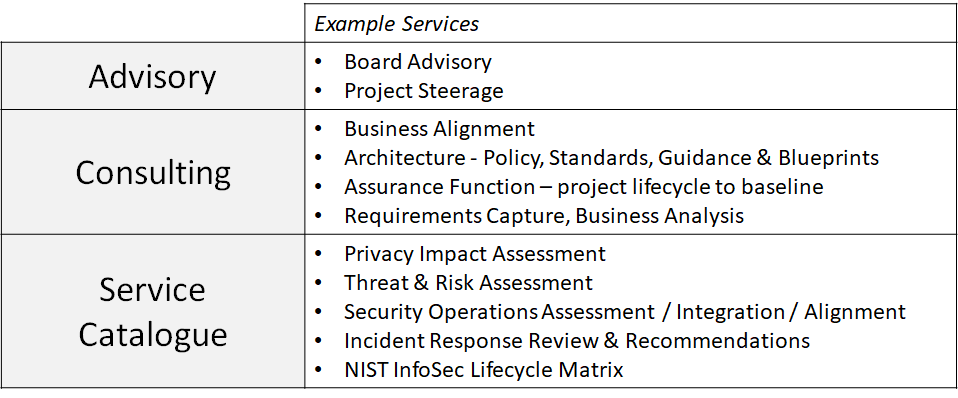 A typical engagement model would cover Planning & Scoping, Discovery, Analysis and Reporting phases.

How do we engage?
Usually we start with some background reading on your business vision, strategy and current state of technological and information security affairs. We follow it up with some interviews of key stakeholders and a workshop or two, to get to the bottom of what is really needed.
We break down barriers between your business, security and technology teams, through use of common concepts like information, identity and business intent. We strive for clear messaging and for everyone to understand the target outcomes and, just as importantly, why. Buy-in creates a positive drive across teams that can help a project immeasurably.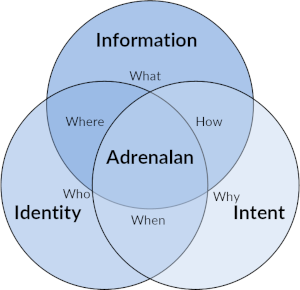 Depending on what your target project(s) are will determine the output materials generated; you get everything that is generated to guide and use in your projects.
Who will engage?
Engagement usually starts with an Adrenalan Consultant performing some scoping and initial planning exercises. Depending on the engagement type, Adrenalan may involve Business Analysts, Enterprise Architects, Solution Architects, Subject Matter Experts, Project Managers, Quality Assurance & Testers… these can be through Adrenalan or integrated with your internal and supplier teams, depending on the project delivery model.
Just note that if you need NDAs or particular security clearances please leave enough lead time for your processes to be followed correctly. (We can't advise you on information security policy and then break them at the same time, now can we?)
Why Adrenalan?
So, why are we doing this? Once you've faced the same issues a hundred times, you should realise there must be a better way. Typically, organisations seem to fix the same problem the same way, time after time after time. And there is a whole industry to support this 'methodology'.
The expression "money for old rope" has been heard many times as freelancers, contractors and consulting firms come on site with the experience of having done it before.
Ask yourself, "why are we still using that same old rope?"
Adrenalan sets out to ask the right questions, so the answers deliver the best outcome for the client… and that we don't have to revisit the issue, time after time.